Art For the Sky is a unique, team building activity for schools and special events that helps dissolve boundaries that often exist in our daily lives. These enchanting creations are an artful blend of science, history and math: a whole-body way of stimulating our imagination to see the elusive "big picture" and help us better understand our interconnection with all life.
With hundreds of people collaborating in the creation of something beautiful, each living painting is reinvention of how we relate to the world and one another. Each is a heart-felt way of reaching out to the Universe to show our love and respect for the beauty of creation. In a mythological sense, these experiential works are a way to repair what we have broken and to strengthen what remains. All together upon the Earth in an act of cultural magnificense, we get a glimpse of "the Promise Land" and a dose of joy enough to fuel our dreams for years to come.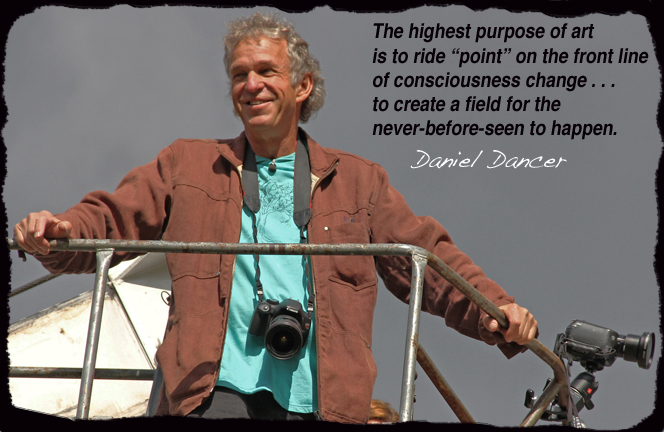 Art Changes People - People Change the World!