The World's Most Sustainable,
Earth Friendly T-Shirt

Some past favorite designs: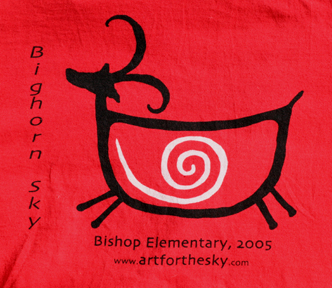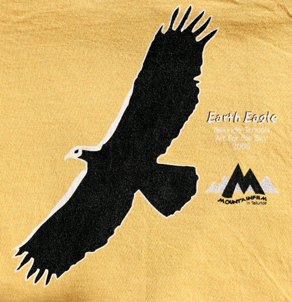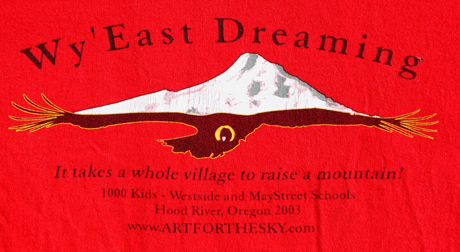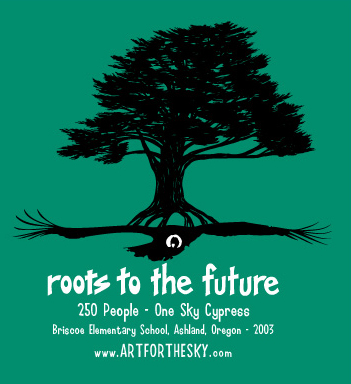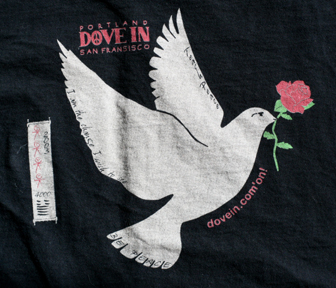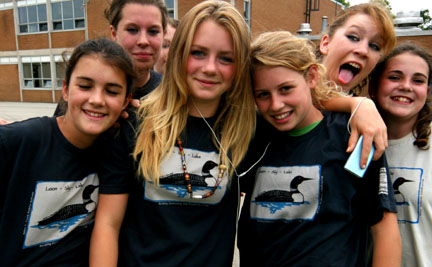 "I've been teaching here for 31 years and there's never been a day like Bighorn Sky, 9-15-05. All the kids, teachers, parents and administrators were BOUND in a common goal, fed by the desire of their hearts and minds. Everyone could feel it and "IT" lingered. Still, we are wearing the beautiful T-Shirts, and every time I see one, I know I shared that experience with that person. It stirs the imagination, to think, to dream, to hope, to ponder the power of all of us when our hearts are bound in a common direction that is good for us all. Oh, the possibilities of paradise . . . right here. Thanks for the experience!" - Rosie Howard, 2nd Grade Teacher, Bishop Elementary School.