Art For the Sky would like to thank all the thrift shops and landscaping outfits who have provided the many forms of color . . . clothes, dirt, sand, etc., . . . to make our images beautiful. You guys rock!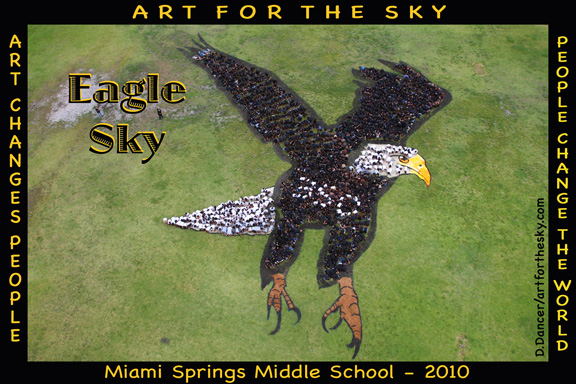 P1400 students and teachers form a bald eagle and feature the number "350" . . . the maximum parts per million of greenhouse gasses we can have in our atmosphere if we want to survive global warming. In 2010 were at 390 and going up!

+ + + +


The Redtail's Gift
800 students and teachers at Hawthorne Elementary in Riverside, CA form a redtail hawk carrying
an orange. Their school is surrounded by orange groves. Spring 2013
+ + + +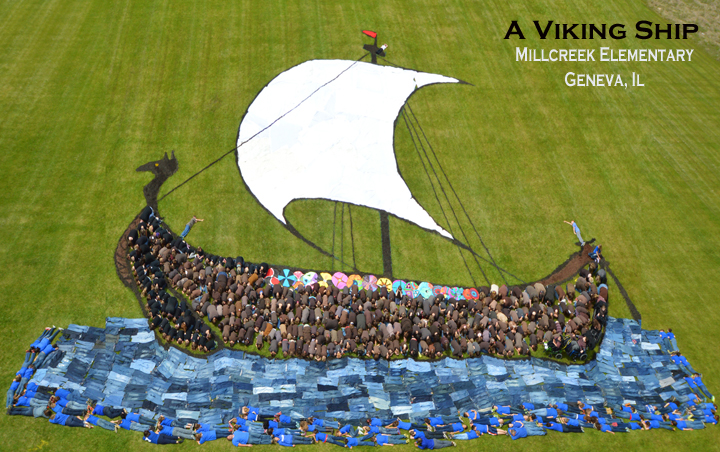 + + + +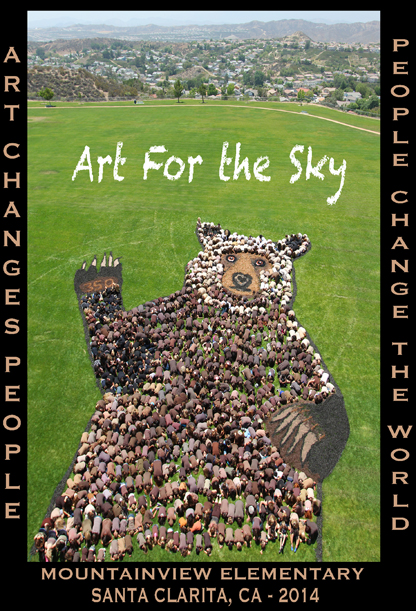 + + + +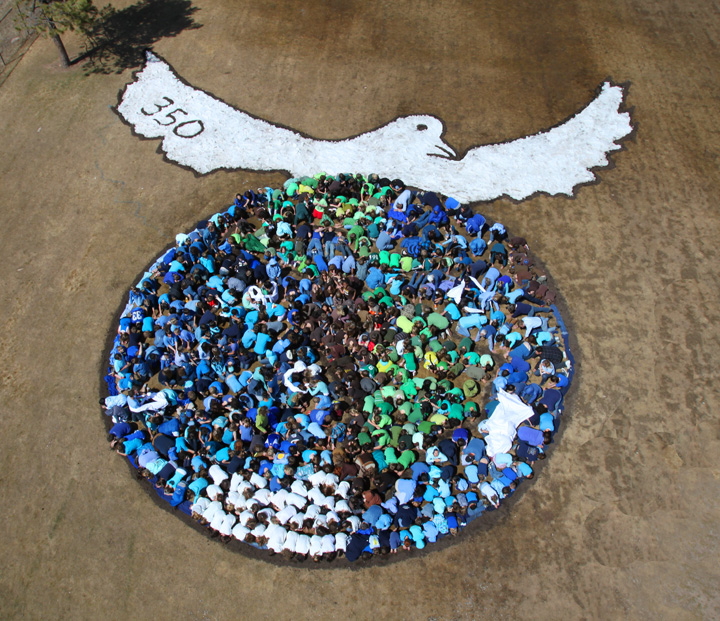 Aspen Planet: To kick off Earth week at Aspen Middle School in Colorado, 500 + students and teachers form an Earth with a white dove made of snow flying above it. In the dove's wing is the number "350" . . . the maximum parts per million of green house gasses that we can have in our atmosphere and still have a healthy planet. Currently, in 2010 we are at 390 and rising . . .
+ + + +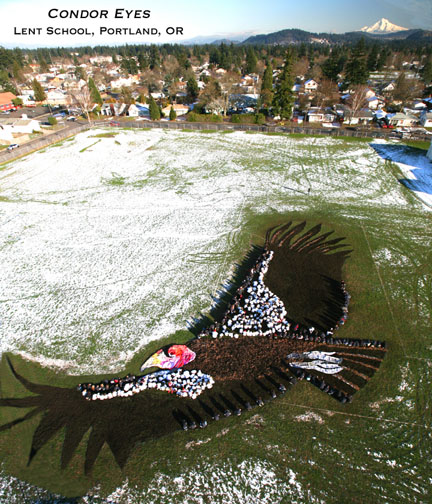 4
January 2007. 450 students and teachers help form the design of the
endangered California condor in a celebration of it's hopeful return to the skys of Oregon. Children learned about the power of awakening their "SkySight" . . . using
our imaginations to see not only from above, but through the eyes of all beings.
(see story in Oregonian)
+ + + +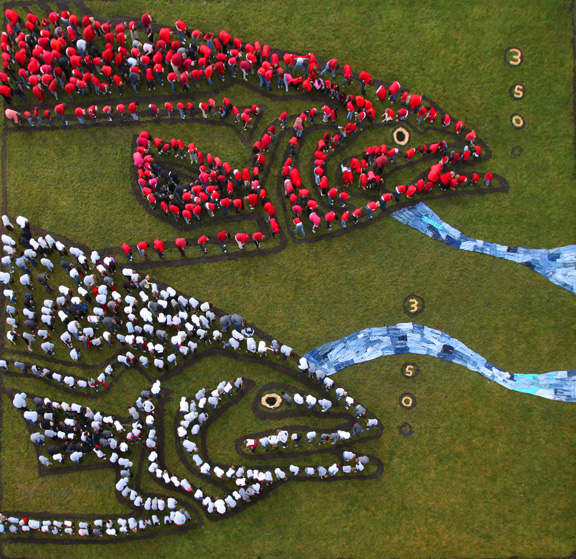 Two Sky Salmon.
700 Students and Teachers from Phoenix and Orchard Hill Elementary
schoolsform 2 salmon bearing the 350 message. Phoenix, Oregon. 2009

+ + + +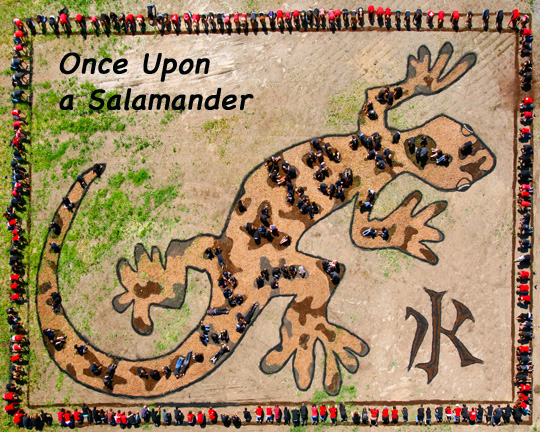 Jefferson Nature center in Medford, Oregon culminated their year long
study of the regional watershed with this multi-school collaboration
of a giant pacific Salamander. Spring, 2009
See newspaper story
+ + + +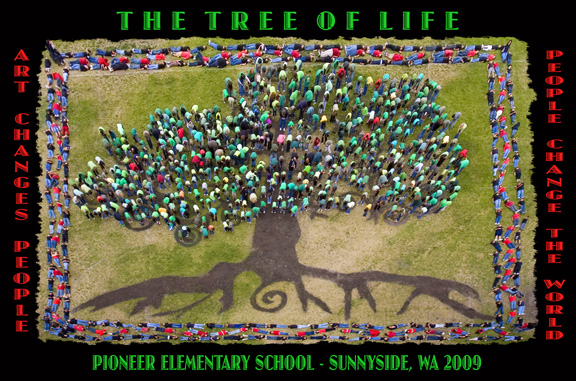 900 students and staff saved up cereal box tops to pay for this Art For the Sky
residency forming the largest Tree of Life image to date.
+ + + +