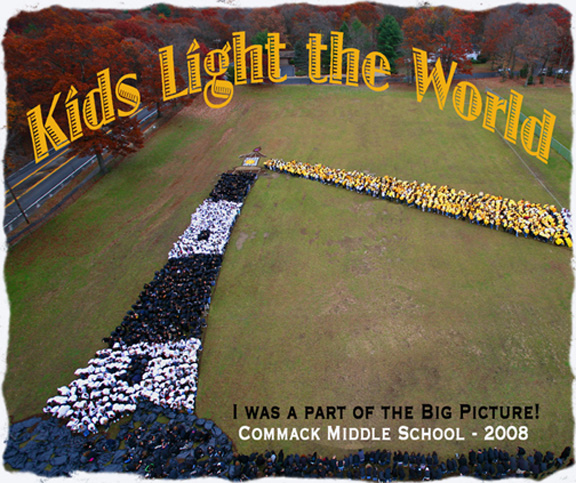 2100 students and teachers form Long Island's Fire Island Lighthouse, the biggest
Art For the Sky project to date. The tower rises out of garbage bags of trash gathered
from a beach clean-up. The tower-top below is made of beach findings as well.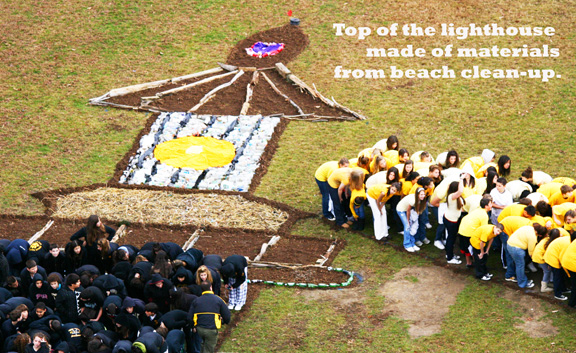 + + + +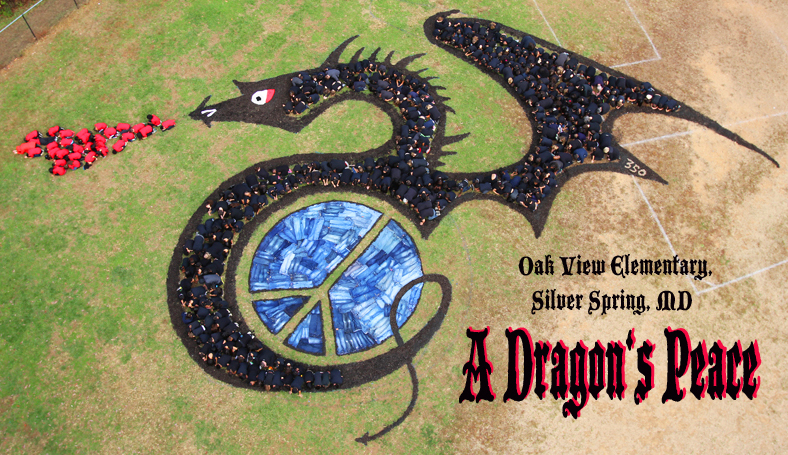 + + + +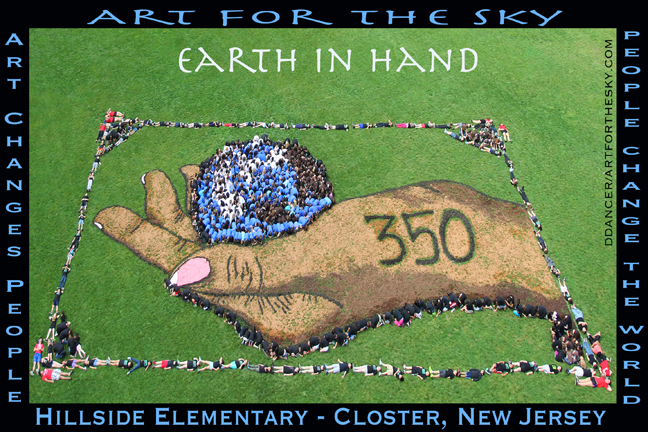 + + + +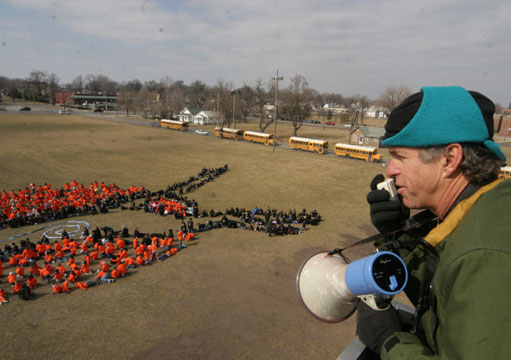 900 students and teachers form a cougar running across Des Moines, Iowa in
February 2006.The weather for the event was 20 degrees with 20 mph winds!
Watch Channel 12 TV STORY, read newspaper story.


Sky Cougar
+ + + +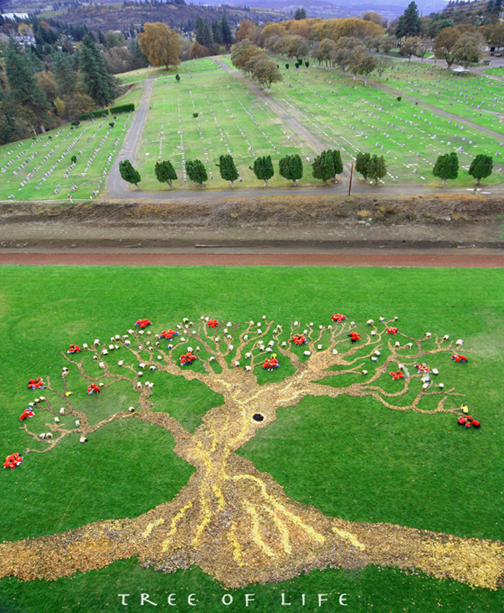 200 students and teachers perform as fruit and leaves on an apple tree. On cue
the fell to the ground, were eaten and blew away. See Video.
St. Mary's Academy, The Dalles, OR 2006
+ + + +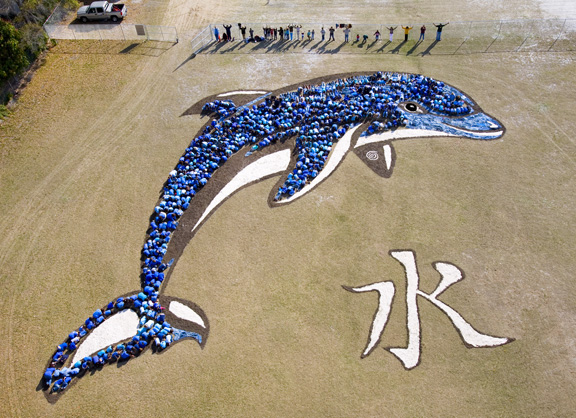 Sea-Dolphin-Sky. 800 students and teachers from Tampa Bay Blvd. Grade
Schoolin Tampa, Fl form a dolphin next to the chinese symbol for water.
See National TV Spot!
+ + + +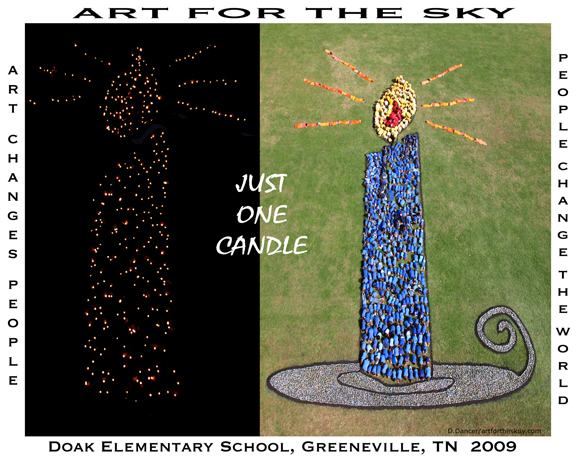 SStudents, teachers and community form two versions of a burning candle, one at night lit with real candles. 4500 cans of food were collected for the base and given afterwards to a local
foodbank. Greenville, Tennessee - 2009 .
+ + + +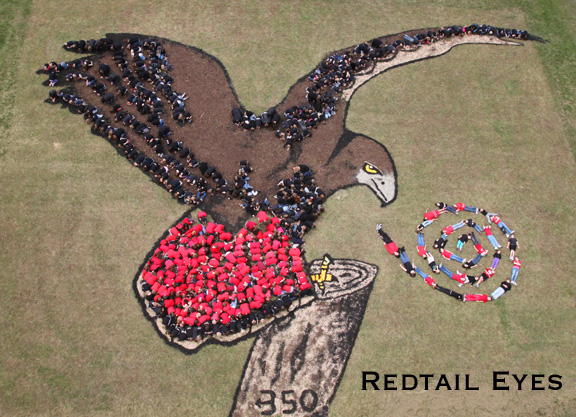 500 students and teachers from Baldwin Primary & Intermediate School in
Baldwin City, Kansas form a redtail hawk sitting on a fence post.
+ + + +
+ + + +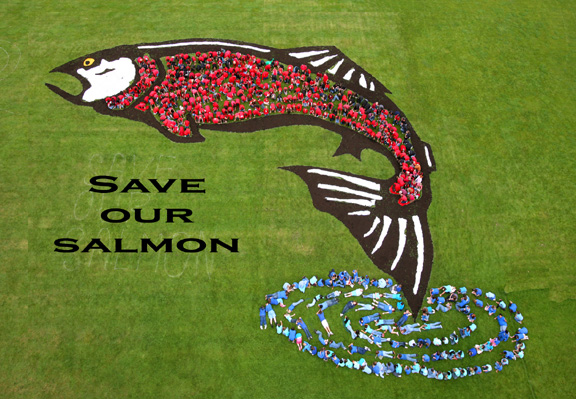 Cascade Middle School in Eugene, Oregon addressed the salmon crisis by forming
a spawing salmon with 550 students and staff. Spring, 2008
+ + + +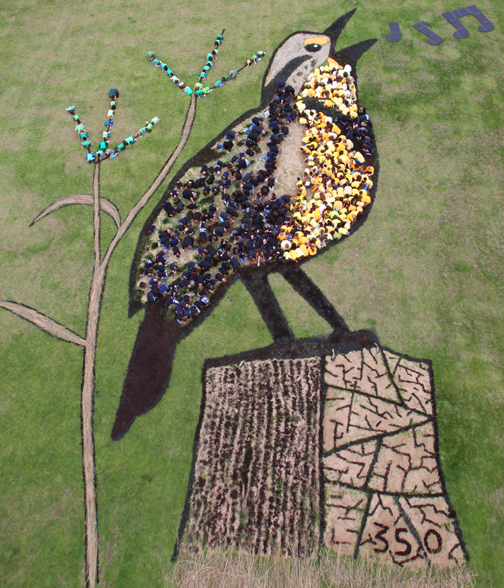 450 students and teachers at Schwegler Elmentary, form a singing meadowlark sitting on a stone fencepostwith prairie grass to the side. Spring 2011